Back to School spending will reach record highs in 2021
As kids head back into the classroom for the 2021 school year, back-to-school eCommerce sales are expected to grow with many parents increasing their average anticipated spend.
According to the National Retail Federation, total expected spending for back-to-school will reach $37.1B, up $3.2B from 2020, setting a new record. Similarly, back-to-college spending will increase from $67.7B (2020) to $71B this year, also reaching a record high.
Slickdeals teamed up with OnePoll to survey 2,000 Americans on their back-to-school spending habits. Find out what categories back-to-school shoppers are spending the most on this year and when they plan on shopping. Access the downloadable version here.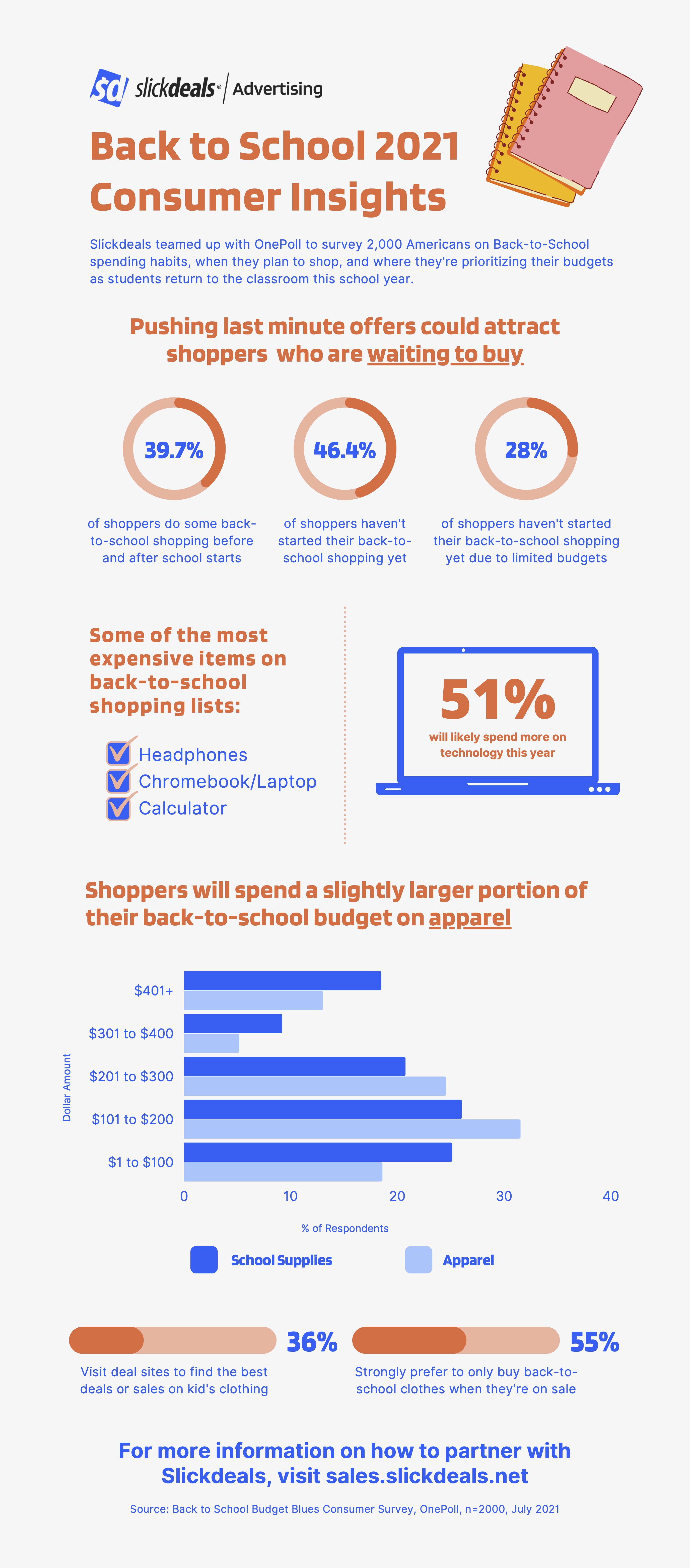 Interested in partnering with Slickdeals?
It's not too late to advertise your best back-to-school deals and offers. Connect with us to learn more about activating our high-intent audience and driving back-to-school sales through both performance-based initiatives and brand marketing campaigns.