Launching Display Campaigns on Slickdeals to Increase Market Share
---
Business Goals
The Covid-19 pandemic caused a drop in sales and traffic for many retailers in early 2020. Knowing that competitors had pulled back on promotional spending during this time, a large sportswear brand was seeking a competitive edge, aiming to stay top-of-mind and revive their market share on Slickdeals.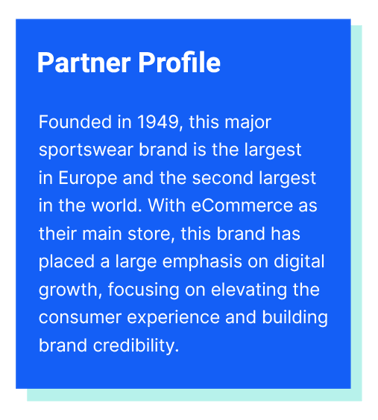 In 2019, this brand had a healthy share of sales on Slickdeals compared to their competitive set of 8 other brands. In H1 2020, they saw their share of sales drop by 50%, then again by 50% in Q3 2020. Similarly, their share of clicks, which was strong in 2019, experienced a steady decline through Q3 2020.
Activating Shoppers in Discovery & Consideration Mode
At this point, the brand came to the Slickdeals team with a clear goal of activating shoppers during the discovery and consideration phases of the shopping journey, areas in which Slickdeals has always thrived. With 95% of Slickdeals shoppers visiting the site before making any online purchase and 85% finding new products simply through browsing the site, Slickdeals was able to offer an environment of high-intent shoppers.
Open to testing new placements onsite, the Slickdeals team suggested high-impact desktop display banners and rich media display placements. Ad content for the display banners would supplement whatever deals or sales were being promoted on the affiliate side.
The Results
After launching display campaigns in Q3 2020, the brand realized a 23% increase in share of sales YoY onsite as well as a 42% increase in share of clicks YoY. Additionally, the brand moved from the third most-shopped brand within the competitive set to the second most-shopped brand by Q3 2021.
Get in touch to learn more about launching display ads on Slickdeals.