79% Percent of Americans Who Shopped This Past Prime Day State They Plan to Shop on Amazon's Prime Big Deal Days
Seventy-nine percent of consumers plan to shop this year's Amazon Prime Big Deal Days sale (October 10 and 11), according to a survey conducted by Slickdeals, the only shopping platform powered by millions of avid shoppers sharing and discovering the most up-to-date online deals and coupons. Another 18% are open to shopping the event if they see a good deal and only 3% state they do not plan to shop the sales.
With Black Friday and Cyber Monday right around the corner, 57% reported feeling like there might be better deals during Cyber Week versus Prime Big Deal Days. Even so, consumers still plan to shop with 27% expecting to spend an upwards of $241 during Prime Big Deal Days this year.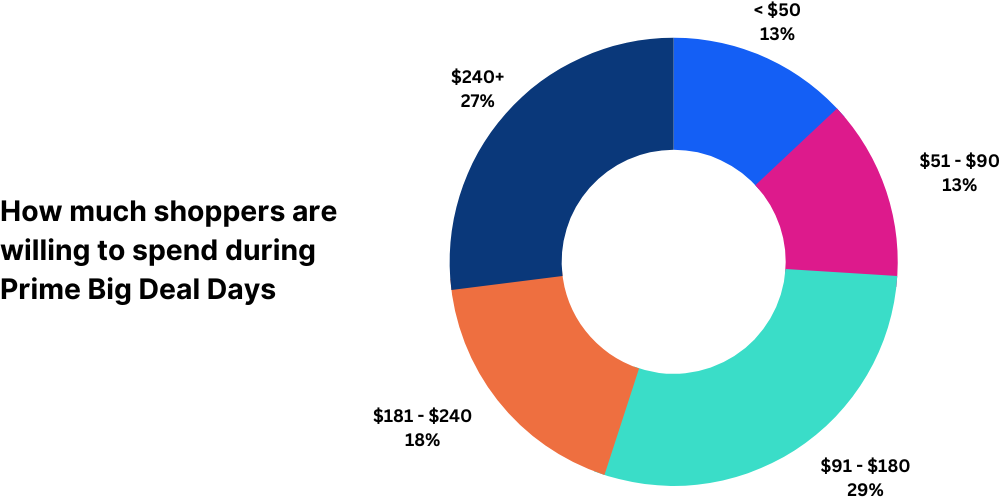 Developed by Slickdeals and conducted via Suzy, the study of 1,045 nationally representative U.S. adults who shopped during this past Prime Day found that the top five categories in which consumers plan to buy are clothing, shoes & other apparel (70%), holiday gifts (65%), electronics (63%), furniture, household products and home improvement (46%), and household essentials such as toilet paper (43%).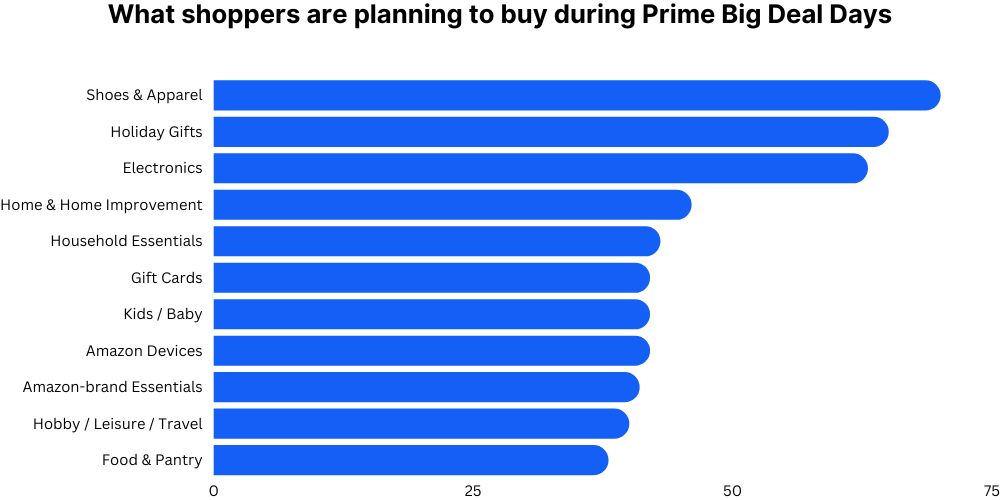 As far as gifting goes, 69% of respondents plan to shop for holiday gifts during Prime Big Deal Days and 24% would consider buying gifts if they find a deal they like. Only 6% think that the October timeframe is too early to begin shopping for holiday gifts.
Of those who revealed they also shop competitive sales offered by other retailers, 90% visit Walmart, 81% shop at Target and 60% turn to Costco.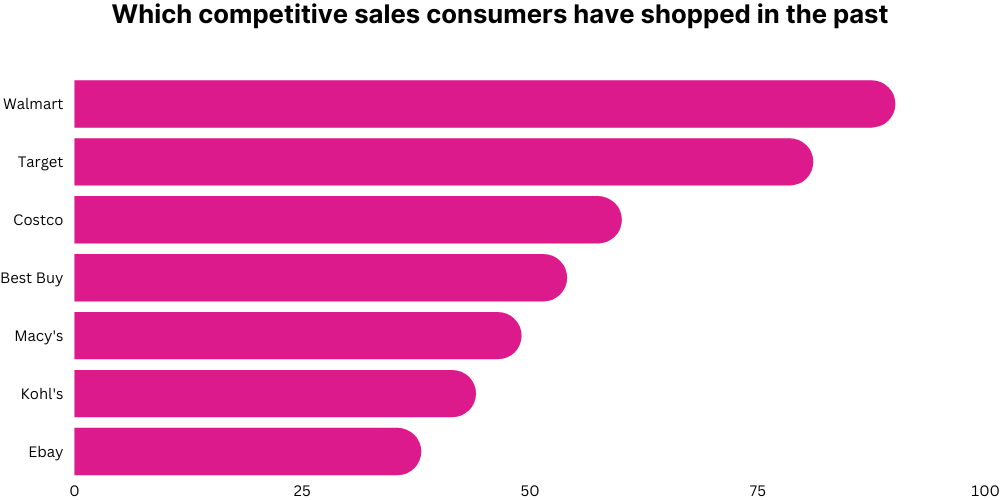 Reach out to learn more about Slickdeals' unique community-driven platform and strategic eCommerce solutions. Get in touch.
---
About Slickdeals
Slickdeals is the only shopping platform powered by a volunteer army of 12 million avid shoppers helping other shoppers find, evaluate and share the most up-to-date online deals and coupons from all the top retailers. Through community-powered shopping, Slickdeals has saved shoppers $10 billion by providing a forum for deal discovery and shopping discussion. Through collaborative eCommerce opportunities and brand marketing solutions, Slickdeals Advertising offers impactful advertising opportunities that drive over $1.53 billion in sales for partners annually.
Survey Methodology
The survey was conducted via Suzy, a connected research cloud, on September 22, 2023. The survey queried 1,045 nationally representative US adults who shopped during Amazon's Prime Day sale in July of 2023.