The extended holiday shopping season might be here to stay, and we're here for it.
Similar to 2020, the holiday shopping season spanned the entire month of November (and even early October) rather than during the traditional Cyber Five. In fact, eMarketer reported that 54% of shoppers are mostly or entirely done with their holiday shopping by the time Cyber Monday rolls around1.
This trend of early holiday shopping seems to be here to say, proving that the timing of deals matters less than the availability of deals. Despite coming in slightly under last year's $10.8 billion consumer spend for Cyber Monday as well as underperforming for Black Friday, the demand for shopping is still strong this year. Between November and December combined, Adobe is projecting online sales to reach $207 billion which is 10% higher than last year2.
In our recaps below, we're breaking down which deals made it to the top five this November for Consumer Electronics, Consumer Packaged Goods, and Retail and comparing them to last year's most shopped deals. Did your brand make it on the list?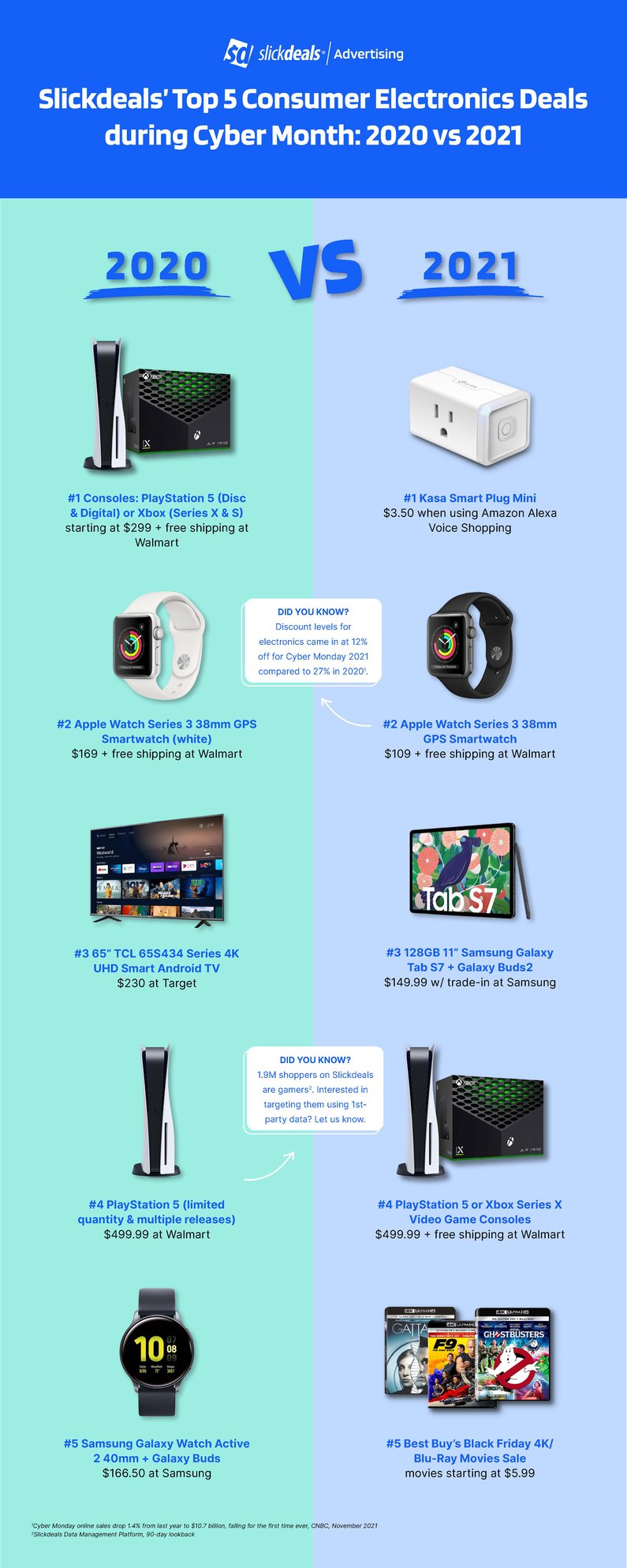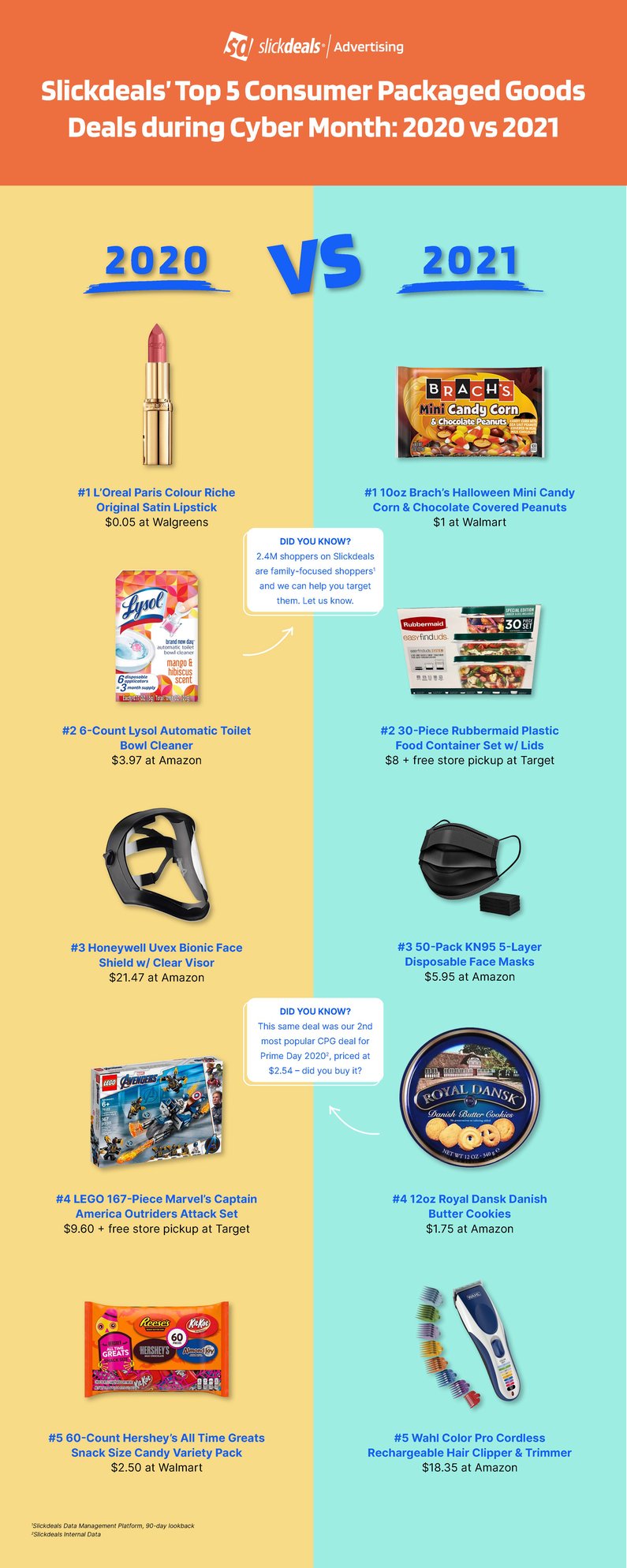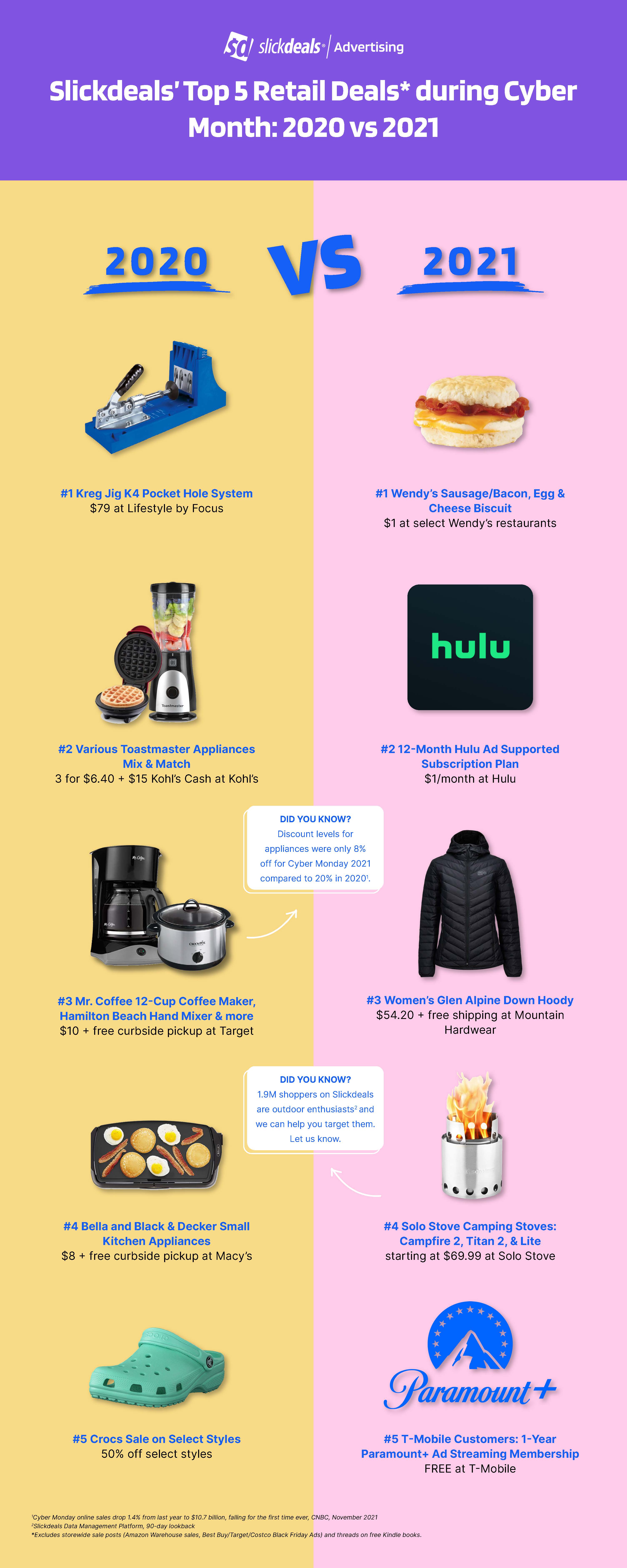 It's not too late to work with Slickdeals this holiday season.
Connect with us to learn more about activating our high-intent audience and driving holiday sales through both performance-based initiatives and brand marketing campaigns.
17 takeaways from Black Friday and Cyber Monday 2021, eMarketer, December 2021
2Cyber Monday sales fall short of expectations following lackluster Black Friday, eMarketer, December 2021